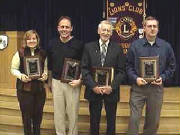 Winners of the Community Service Awards: (Left to right) Gretchen Banes, Wayne Duke, Donald McKinney and Dan Wandersee.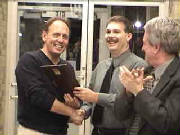 Wayne Duke receiving congratulations from Lions Mark Howell and Phil Stevenson.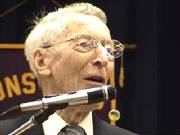 95 year old Donald McKinney told the crowd he wants to be remembered for saving Centerville-Abington Community Schools from becoming known as Circle Abington Community Schools.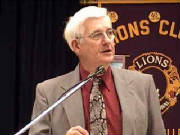 Lion Jim Howell, one of the organizers of the banquet.
Lion Phil Stevenson was another organizer and presenter.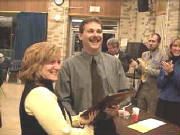 Gretchen Banes receiving her award from Lion Mark Howell.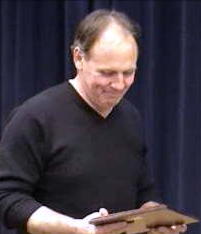 A happy Wayne Duke glances at his award plaque.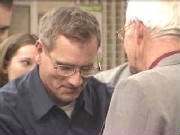 Dan Wandersee receiving his award from Lion Jim Howell.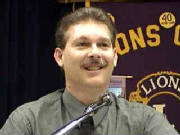 Lion Mark Howell, another organizer, was a presenter of awards.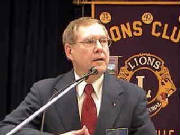 | | |
| --- | --- |
| Lion Jim Resh, who is club secretary, gave a short history of the club and acknowledged past community service award winners. | |



A surprised and happy Gretchen Banes after recieving her community service award.
Donald McKinney smiles for the camera after receiving his award from Lion Phil Stevenson.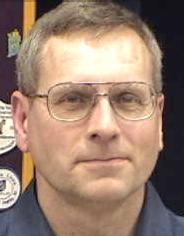 Dan Wandersee, after receiving his award.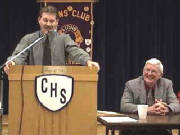 Lion Mark Howell kids his father, sitting to his left.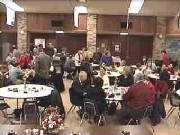 Some of the people who attended the banquet.